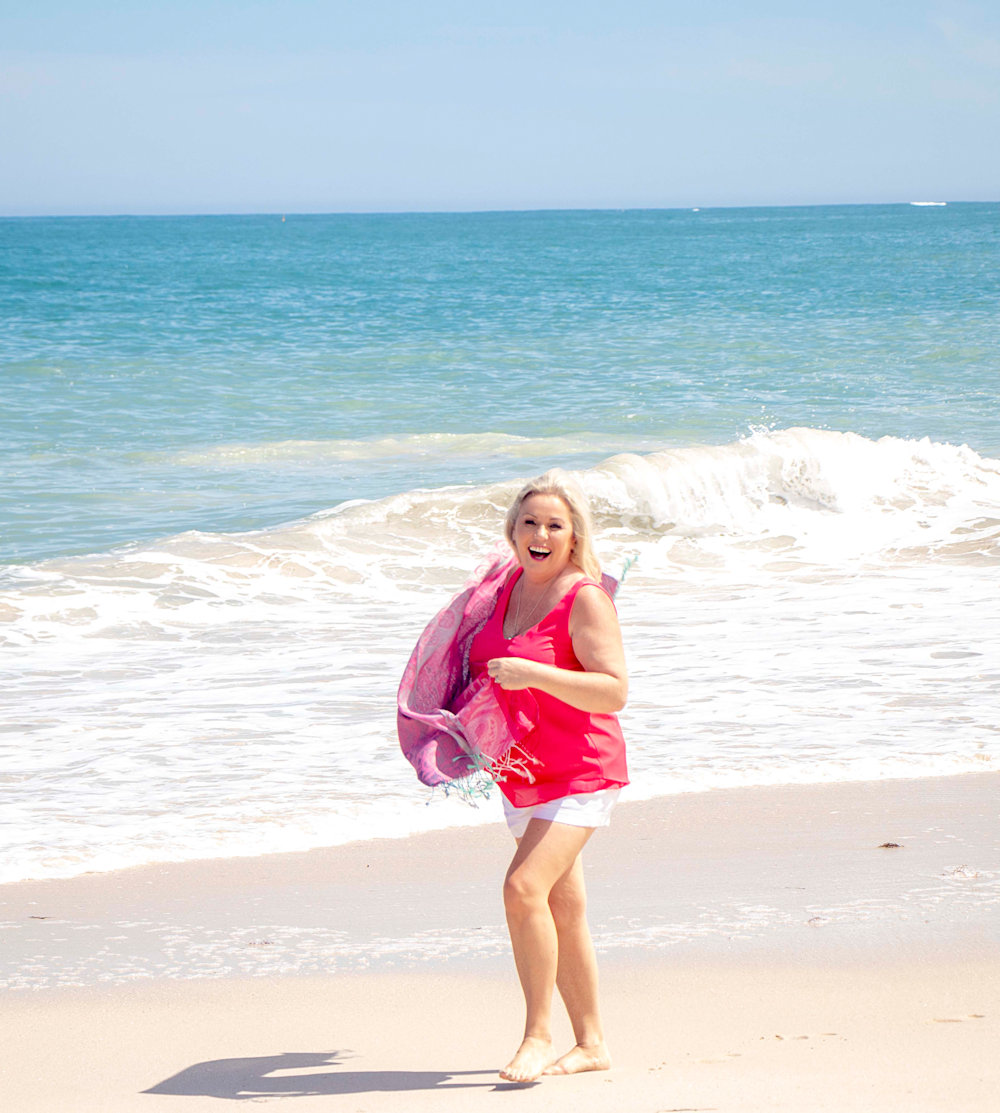 My journey began I suppose when I was a very young girl growing up in Bootle a town in Liverpool.
These years were not easy as we were short on money but rich on family, I was the eldest of 6 children and the only girl, my mum's sister also had five boys, we were very close, and I became well known as the girl with ten brothers. I was raised Catholic and always wanted to be a nun, I found peace in the church, and I could feel the energy of love, spirit, and healing in there, although I was not too sure as to what I could feel, I knew it was amazing. I also found I could feel the emotions of adults and kids and this sometimes made me feel sad.
However, it also kept me safe.
I would also have lots of dreams some I can even recall today, I also saw and knew when things were going to happen, not all the time just some.
At 14, I met boys,  and Discos so the wanting to be a nun went out the window, although I would still go to church for my weekly peace and spiritual connection, I didn't want it full time.
At 16 I met my now ex-husband John and shared some great times, we lived in Jersey together john was a great boxer he went on to win a bronze medal in the commonwealth games in 1986 in Edinburgh.
We had two beautiful children John And Ashleigh but unfortunately as the years went by we grew apart and wanted different things so separated in 1999.
I would tell john some of the things I would feel and see when we were together, and he would laugh when it came true and called me a witch ha. I wouldn't dare tell anyone else though!
Just before John and I went our separate ways, I decided I wanted to become a registered nurse, and after spending many years as an Auxilary nurse in Jersy and the UK, I would go back to college and get 5 GCSE's and eventually on to university. I left school with no qualifications, and later discovered I was dyslexic. Unfortunately, it was not recognised in my school days; therefore, I was never given the support or opportunity to advance through education.
I knew college and Uni was going to be an enormous task, made even harder with the split of my marriage; however I was never one to shy away from a challenge, and this was a challenge.
I was working nights in the hospital, and just lost my mum, whom I had cared for daily for the last four years she was aged 47 and passed from lung cancer, and her sister aged 50 from pancreatic cancer only a few years before. I was 27,  I had two kids aged 6 and 4 and five younger brothers to keep an eye on, the three youngest only being 9,13 and 16 and a family shop business that was going down quicker than the Titanic, this was not going to be easy.
However " there is no such thing as "cant" something my beautiful nan would always say when things seemed impossible and something I live by to this day.
I remember saying to her one day if there was a brick wall i "Cant " get through it Her reply " if you get a hammer you can"
All I needed was the tools and dedication," I can do this."
So at 27, riddled with grief, I went back to school got 5 GCSE's, excepted into Uni, became a registered nurse, lost our family business, split from my husband, met the love of my life Mitch had another son all in a few years !! what a rollercoaster !! but I survived!
In 2006 I decided to emigrate with my family to Perth Australia, maybe my life had become too quiet, and I needed another adventure ha!!
This decision was one of the best I have ever made.
I worked as a nurse in palliative care and oncology when I first arrived in Australia, as this was my area of expertise. I loved being a nurse in the hospital; however when offered a job on the community I jumped at the chance, no more shifts!
I advanced up the ladder quickly in my nursing and decided to keep my secret of "seeing and feeling" once again to myself; however my close friends and family had other ideas. I would do readings for them often, and they would ask me to read for their friends; I would swear all of them to secrecy, this was getting harder.
So I'm now in Australia 3 kids and a fantastic nursing career.
I loved Reiki healing, reading for my friends and colleagues, meditation, and crystals, so I decided to become a Reiki practitioner and started My business Tranquil balance in 2009.
Whilst doing reiki on clients I would feel and see things for them, and after lots of thought I decided to tell them what I could see, all with positivity, of course, it got that way people would come to see me, not just for healing but to connect with their loved ones in spirit and intuitive guidance. The cat was getting out of the bag.
I loved my nursing and would get concerned I could not do both so I would stop seeing clients and go back into my nursing closet, as I called it, that didn't last long eventually I could hide this no longer and decided to come out totally.
Soon I was getting calls and bookings from people not only in Perth but from all over the world wanting readings face to face, and via Skype.
My friend Vanda encouraged me to do a charity stand up mediumship night this was a great success, and I was asked to come back and eventually this was a regular thing I did.
Word of mouth was spreading bigger than I ever thought or could have imagined.
I continued to practice and develop my reiki and communication with spirit and became a Reiki master in 2013; I have now taught Reiki and psychic development to hundreds of students.
I continue putting lots of effort into my education and attend courses to expand my knowledge and business.
Today I am a full-time intuitive coach,  specialising in Spiritual connection and intuitive transformational guidance.
My Bag of educational tools include:
NLP coaching, Timeline intervention, Reiki Teacher, Law of attraction support and hypnotherapy specialising in Past life regression.
I am in the process of empowering people, via seminars, webinars, and online courses in that all behaviors good and bad are learned over time and can be changed enabling them to live the life they deserve to live. I assist business owners big and small in how to cross the fear barriers that hold them back, how to set goals and achieve them, and In 2020 I will be opening a coaching academy teaching people how to use their own intuition and law of attraction to help coach and mentor other.
I earned my Tittle the motivational medium as nearly all clients I see leave my office feeling empowered, encouraged and motivated to go forward to live an inspired life, and also with a little hello from the Spirit world. This is my life's work, and I am no longer in the closet or afraid to tell people what I do. I am a 50 something-year-old motivational medium and im loud and so proud of my journey, and my work with the thousands of people iv helped find peace, closure, and strength to live their dreams each year. I retired from nursing in 2014 and have never looked back. I live my dream every day and empower people to live theirs.
I continue with my own education daily  I read books, attend seminars, watch motivational videos with some of the best people in my field, I also have my personal coach who keeps me focused and on track so I can deliver the best to my clients.
I always focus on all that is good in the world, and if negative thoughts or challenges come into my life I use all my learnings over the years to keep me strong; however, one particular word comes to mind I "Can."
Learn from all in your life, the good and the bad; it makes us all the fantastic people we are today.
Wishing you all lots of love and laughter on your own journey
Annmarie
AKA
The Motivational Medium xx