The Grateful 3 Approach To Mastering Your Mind.
Online Course ~ Welcome.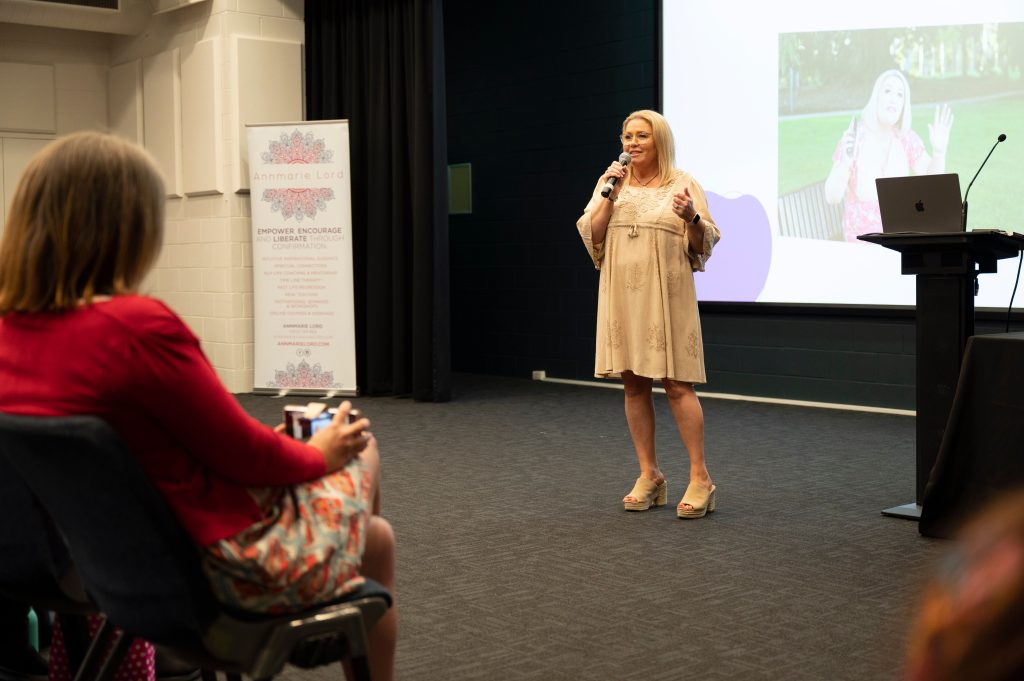 The Grateful 3 Approach to Mastering Your Mind online Course is a simple yet powerful reset button to transform your life with astonishing results.
Do you find yourself with the same debilitating self-talk that keeps you stuck in the wrong career, relationship, poor health, or financial restraints?

Do you want to wake up inspired to attract new and wonderful opportunities and achieve greater happiness?

The Grateful 3 Approach to mastering Your mind is a powerful, yet easy-to-apply set of mindset hacks you can easily incorporate into your daily routine that will transform your life.
Also Included
"Your purchase includes an exclusive digital download of Annmarie's newest book, 'The Grateful 3 Approach to Life,' acclaimed as the Number 1 Hottest New Release on Amazon as of 2/2/22."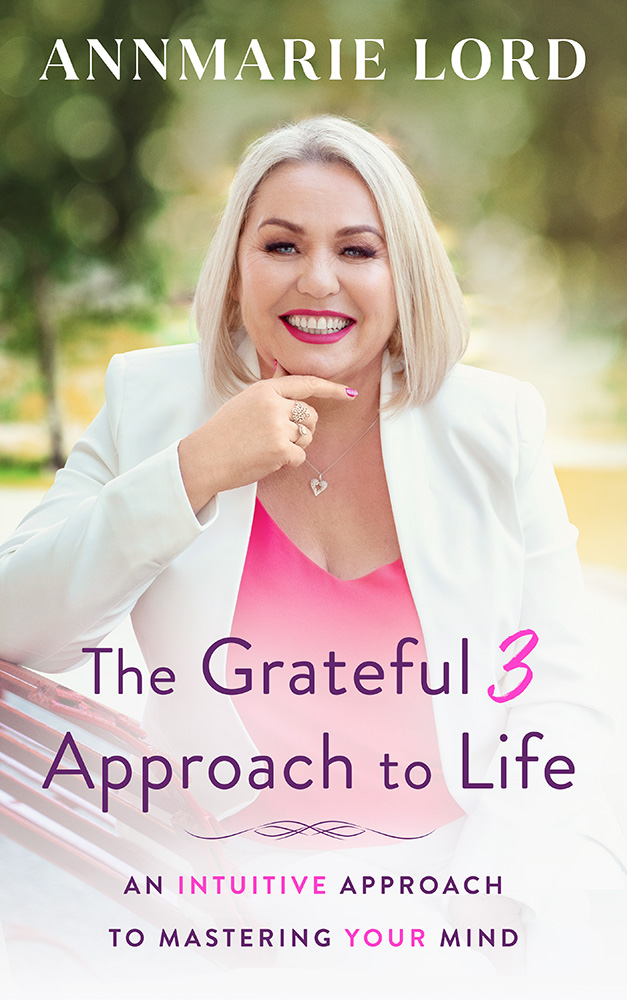 Also included is a digital downloadable copy of Annmarie's inaugural Gratitude Journal titled 'From Shit To Shine'. This cheeky yet heartfelt journal will be available for you to access."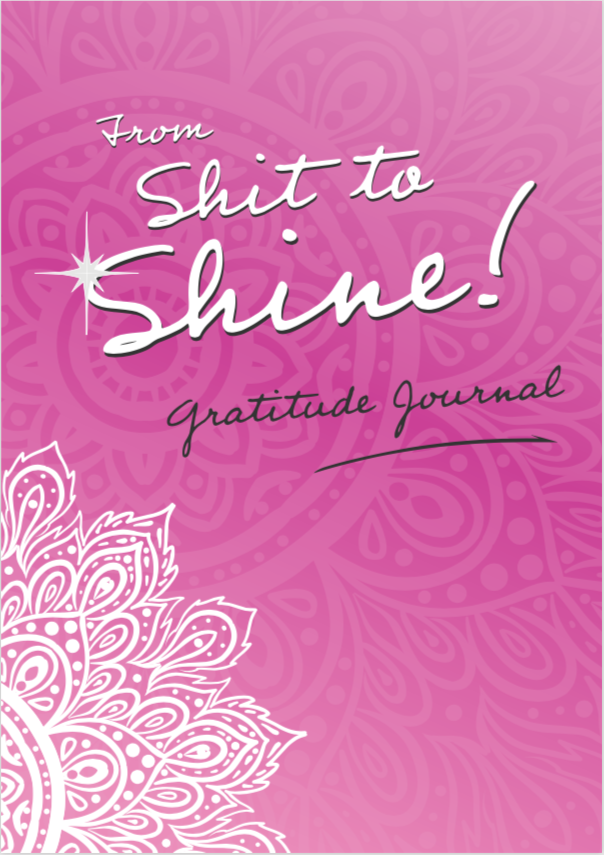 PLUS – You will receive our Angelic
Guided Meditations curated by Annmarie.
• Release Abundance Blocks
• Manifest your Dreams
• White Light Energy Protection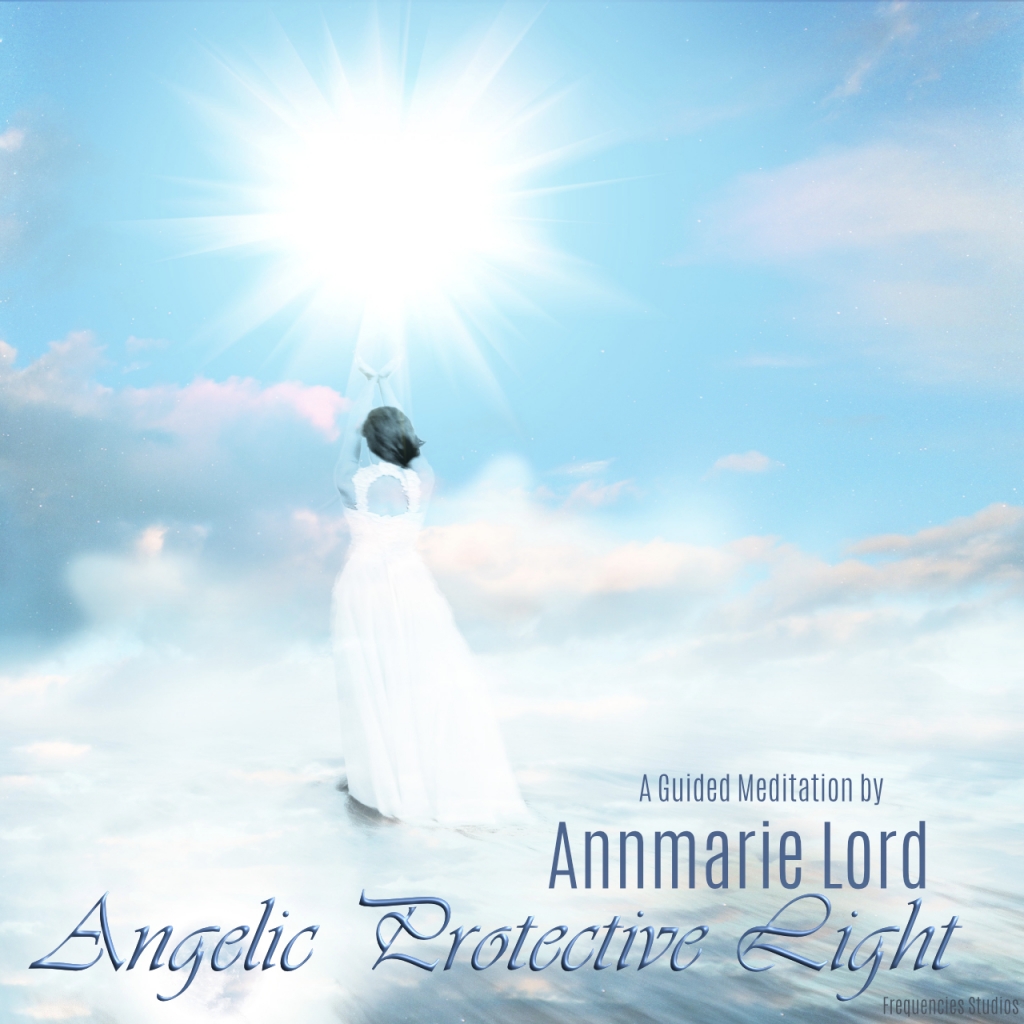 "This course will NEVER be deleted, so you can return as many times as you wish and repeat modules you feel you would like to.
Additionally, you will have access to an abundance of extra material. And that's not all—when Annmarie updates the program, you will receive the newly updated material!
Yes, this course keeps on giving!
Additionally, you will have access to an abundance of extra material. And that's not all—when Annmarie updates the program, you will receive the newly updated material!
Yes, this course keeps on giving!
Before you buy the course, let's see what others have to say about working with Annmarie using the exact program you will receive within this training."
Clients who have worked with Annmarie using
The Grateful 3 Approach To Mastering Your Mind Coaching and Mentorship Program
I couldn't recommend the beautiful Annmarie Lord's coaching more highly. She has helped me achieve amazing results with situations I would have previously stuck my head in the sand about. She helped me gain confidence within my business and gave me clarity in personal issues I'd been carrying around far too long. Her gentle guidance along with a kick up the bum when required has been invaluable to me. It's like sitting down with a friend who just has all the right advice. The best investment I've ever made in ME! Thank you, Annmarie you are amazing x,
I have been working with Annmarie over the last few months & have gotten so much out of our sessions. Annmarie is warm, open, and genuine. Making you feel at ease straight away. I feel I have known her for years! Her positive approach to helping you find your superpower is fantastic. I feel motivated & have the belief in myself to achieve my dreams. Annmarie has given me the confidence to act and make those dreams a reality! Highly recommend Annmarie if you are ready to take action but need help in your direction.
Where do I start…. my friend recommended Annmarie to me a long time ago… I procrastinated for a while…. as you do haha…. but I finally started this journey with Annmarie in March 2021, doing The Grateful 3 Approach to Life Coaching, and Mentorship Program. Annmarie really is the most amazing human, and my only regret is that I didn't start going to her sooner. Annmarie has brought so much clarity into my life. She is open and honest and so easy to talk to. At the end of the day, we are human… there will always be difficulties…but as Annmarie says, "Stop Twerk & Tequila." Every day is a new day. Sometimes we are all our own worst enemies but if you really stick to what Annmarie teaches you, you will stay on track. I am so grateful to have you in my life and for everything you do.
Ann Marie has changed my life! She is kind and caring in her approach and she has a unique ability to "flip" your thoughts and empower you to see new perspectives. Her Grateful 3 Approach To Life Coaching and Mentorship program has been an extremely exciting and motivational challenge for me. We have worked together to make many of my life goals and dreams come to fruition.
Everything happens for a reason! The journey I have been on with Annmarie has essentially been from shit to shine. Annmarie came into my world when I was in need. Our worlds collided and thank goodness they did as I have not looked back. Spending quality time with Annmarie completing her Grateful 3 Approach to Life Coaching & Mentorship Program was empowering and rewarding for me, and the positive effects rippled out to my family and friends. What I learned about myself was amazing, I now have my mojo back thanks to Annmarie! I continue to tick boxes that I never thought I would. From changing professions after 30-plus years to a new career, becoming a children's author at 55 completing a diploma at 56, and inspiring others like myself is all thanks to my gorgeous friend Annmarie and her wonderful program. My glass is now full, (actually overflowing) and I am forever grateful to Annmarie who believed in the possible when I didn't and made me believe too.
About Annmarie Lord
Annmarie Lord is a Psychic Medium, Award Winning International Author, Intuitive Guidance Coach and Mentor, Intuitive Consultant, Spiritual Healer, Reiki Master/ Teacher, NLP Practitioner, also producer and host of the "Motivational Medium Podcast.
After working for more than thirty years as a nurse, and nurse educator Annmarie changed course, embarking on the path of her true calling. She now empowers others to transform their lives through private consultations in her Intuitive Coaching practice, as well as a series of online courses and life-changing seminars and workshops using her signature programs, The Grateful 3 Approach to Life™, and Minrgy™ Healing Method.
Annmarie combines her unique skills as an Intuitive consultant with her extensive life coach training to empower many not just in Perth, Australia but worldwide. She is quickly becoming known as the "Motivational Medium."
Passionate about teaching the importance of energy exchange, Annmarie specialises in mindset reframing, having recognised the need for solutions and techniques that are simple yet powerful and easy to incorporate into our busy schedules.
Blending spirituality with science, her signature, 3-step approach, helps remove blocks and achieve the level of success that people have been dreaming of.
Her courses and books are the results of Annmarie's desire to share the solutions and techniques she discovered on her own life's journey that are simple, yet powerful and easy to incorporate into our busy daily lives. Annmarie uses these exact methods in her coaching practice, workshops, seminars, and online training with phenomenal results.
The Grateful 3 Approach to Mastering Your Mind" is an amazing course. This online course is designed for people of all ages and offers
simple, effective tools to overcome fear and reframe the mind for success. It covers a variety of important topics, such as gratitude
techniques, tackling procrastination, boosting confidence, reducing anxiety and worry, setting life-changing goals, and honing manifestation
skills. It's a comprehensive resource for personal growth and success!
Pre-Read Preview and Complimentary Copy of Annmarie's Latest Book!"
"Get your digital downloadable copy of 'The Grateful 3 Approach to Life: From Shit to Shine Gratitude Journal' along with three amazing, sublime guided meditations.
Upon sign-up, you will receive all these materials!
Additionally, enjoy a FREE Bonus Mini-Course on Cord Cutting – The secret to setting yourself free!
Commit to change now and liberate your mind."