Mindfulness Reiki 1 & 2 Fully Submersion Weekend Workshop
Saturday 12th & Sunday 13th November  2022 – 9 am – 5 pm both days.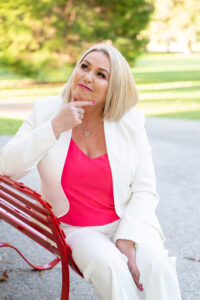 Have you ever thought about fully submerging yourself in a weekend workshop that has the potential for you to create a fantastic healing business?
Change the way you feel spiritually, emotionally, and physically, and never have to work another day in your life doing what you don't want to do.
If this sounds like what you want, then read on.
I decided in 2009 to create a healing business that changed my life.
I retired from nursing and fully embraced my healing practice, and this all started with Reiki.
I now see clients from all over the world daily by taking the leap to learn this unique modality.
Reiki is not all I have achieved to get me where I am today; however, it was my first step and could be yours.
I am offering you the chance to jump in with both feet, and work in the field you have always wanted to but didn't know where to start.
I'll take you through the traditional teachings of Reiki and all I have learned about creating a fantastic healing business that benefits not only myself, my family, and especially the amazing people I get to meet daily.
This weekend will be like no other Reiki workshop you will attend. It's loaded with tradition, spirituality, energy work, and also business strategies to help you manifest your true potential.
This weekend, you will leave inspired, empowered, and ready to take the first step on your healing journey.
Once you have booked your place and paid in full, I will send you Reiki 1 and 2 E-books for download and pre-reading.
You will also receive a download version of my personally recorded guided energy protection meditations as part of this package.
For this weekend workshop only, you will also receive two further guided meditations on how to manifest your goals and knock down any abundance blocks you may have.
You will receive complete lineage Reiki 1 and 2 certificates and Information on how to register with the IICT and obtain insurance; therefore, you will be ready to create your dream practice by Monday.
Book your place below and start living your dream vocation.
Places are limited for maximum experience and connection.
For a weekend of fun, healing, and life-changing knowledge, there will be an exchange of $699
To secure your place, you will need to pay a non-refundable deposit of $200 & the remainder of the payment must be made before the workshop date.
To book your place click the link below.
This just might change your life!!!